Top Up your Chippie prepaid
Top up your Chippie mobile however and whenever you want to. Choose one of the many different ways to top up. It doesn't get any easier than this!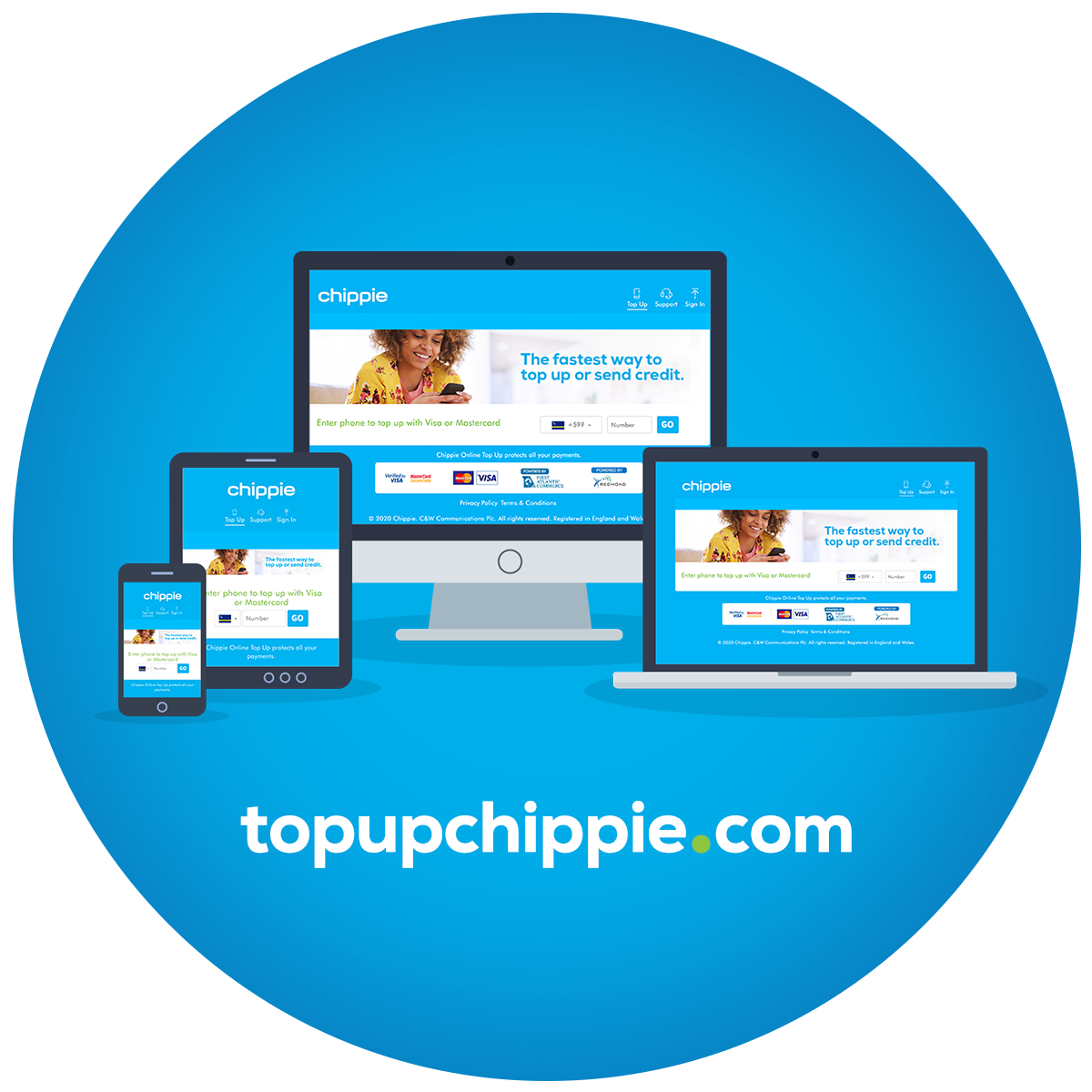 Featured Top Up method
Topupchippie
.

com

Topupchippie.com is our online top up portal which allows anyone to top up any Chippie prepaid phone from any location, through a credit card or PayPal account. Easily top up any Chippie phone or purchase plans anywhere, anytime!
Easy:
Just choose a phone number to topup, choose a topup amount or plan and choose a payment method and check out!
Convenient
Secure
No additional fees
Other Top Up methods
Next to our featured top-up method, you can also top up your Chippie by:
Chippieland Benefits
Continue using your data bundle while travelling in Chippieland
Our UTS Business team is here to assist you!
Contact us for a one-stop-shop of telecom solutions. Our knowledgeable account managers are happy to assist you in fulfilling all of your telecommunication needs.
You can contact us by email at utsbusiness@uts.sx or by phone from 8am to 5pm. Call 1721 5881010 free from your Chippie phone.